CEMITOP Decorative PCT overlay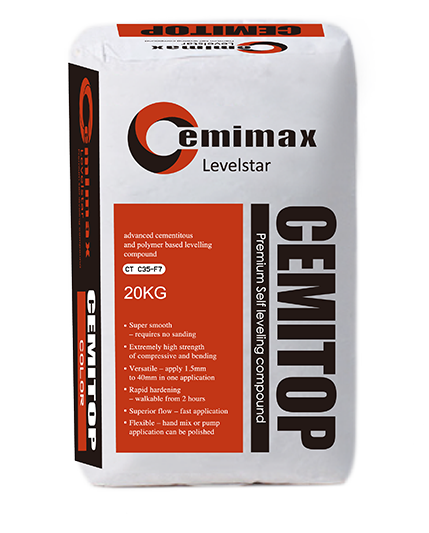 Our CEMITOP decorative overlay is a cement-based levelling Compound designed with our range of Grey pigment components. CEMITOP provides a seamless and decorative finished surface with our range of three different Shades of Grey. JETGREY, KRISGREY and MAXGREY are all premixed colours in our 20kg bags for easy application.
ECOTAZ Decorative PCT Cementitous Overlay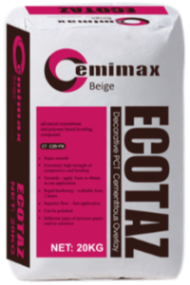 ECOTAZ is a Cementitious based levelling compound designed and based on a decorative overlay with Terrazzo Quartz and sand granular components.
TERRAMAX Decorative Floor Finish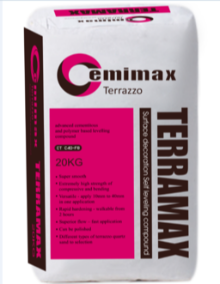 TERRAMAX is a cement-based levelling compound designed with terrazzo aggregate component. It has very high compressive strength up to C40, especially suitable for high traffic, heavy wear location. TERRAMAX is specially designed to be used as overlays for polished and available in different colours and aggregate. All in one pre-mixed in bag provide an easy and fast application for the job site.