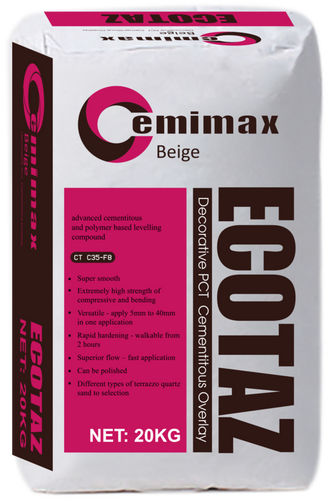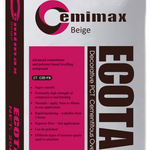 ECOTAZ Decorative PCT Cementitious Overlay
Item Code:
ECOTAZ Decorative PCT Cementitous Over
Decorative PCT Cementitous Overlay
ECOTAZ is a Cementitious based levelling compound designed and based on a decorative overlay with Terrazzo Quartz and sand granular components.
Product Properties/Benefits:
Plastic dry cement mortar with finely graded fillers. When mixed with water, produces a hydraulic-setting smoothing compound with good flow properties and high coverage.
Composition:
Special cements, mineral fillers, polyvinyl-acetate- copolymers, flow agents and additives.
Super smooth.
Extremely high strength of compressive and bending.
Versatile - apply 5mm to 40mm in one application.
Rapid hardening walkable from 2 hours.
Superior flow fast application.
Can be polished.
Different colours and aggregate to selection.