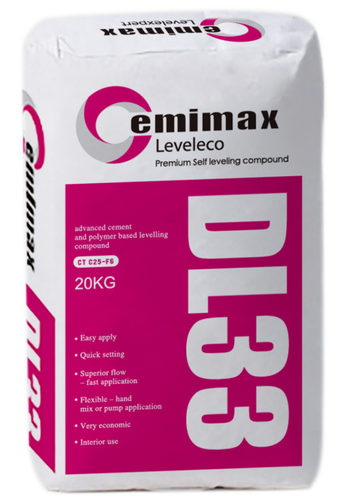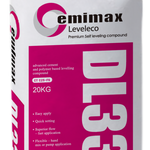 DL33 Self-levelling compound
Item Code:
DL33 Self-levelling compound
DL33 is an advanced cement and polymer-based levelling and smoothing compound.DL33 is formulated for levelling work on standard construction in universal areas. DL33 is suitable for internal use on new or existing substrates for trafficable areas that are used internally as an underlayment.
Product Properties/Benefits:
Plastic dry cement mortar with finely graded fillers. When mixed with water, produces a hydraulic-setting smoothing compound with good flow properties and high coverage.
Composition:
Special cements, mineral fillers, polyvinyl-acetate-copolymers, flow agents and additives.
Easy apply.
Quick setting.
Superior flow fast application.
Flexible hand mix or pump application Very economic.
Interior use.