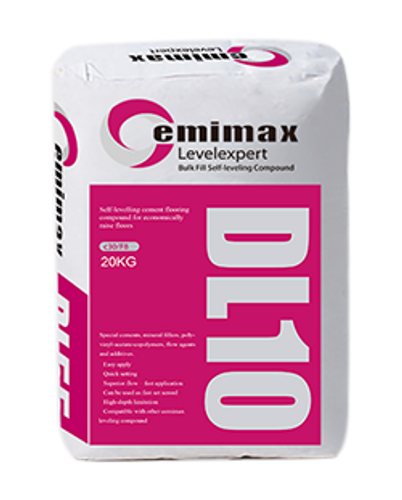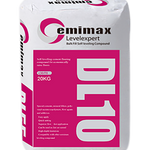 DL10 Bulk Filling Compound
Item Code:
DL10 Bulk Filling Compound
Self-levelling cement flooring compound for economically raise floors
DL10 is an advanced cement and polymer-based levelling compound with special aggregate. DL10 is formulated with high flow performance for levelling work on the installation of thick layers. DL10 is very suitable for quick setting preparation solutions and also can be used as a fast set screed with low ratio water mixing.
Product Properties/Benefits:
Plastic dry cement mortar with finely graded fillers. When mixed with water, produces a hydraulic-setting smoothing compound with good flow properties and high coverage.
Composition:
Special cements, mineral fillers, polyvinyl-acetate-copolymers, flow agents and additives.
Easy apply.
Quick setting.
Superior flow fast application.
Can be used as a fast set screed.
High-depth limitation.
Compatible with other Cemimax levelling compounds.
For Interior and Exterior use.
Suitable for Radiant Floor Heating systems.