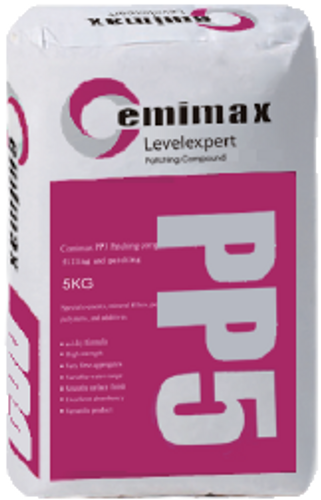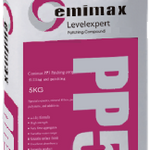 PP5 Rapid/Ramping Compound
Item Code:
PP5 Rapid/Ramping Compound
Cementitious, Rapid Repair Patching and Smoothing Compound
PP5 is an advanced cement and polymer mix that is a highly versatile, rapid drying, patching product. PP5 produces a smooth underlayment that eliminates subfloor issues before the installation of flooring. It's fine aggregates allow it to be installed from a feather edge up to high fill depth in one application. Superior bonding allows it to be applied over concrete, existing well-bonded flooring, properly prepared non-water-soluble adhesive, and well-bonded gypsum all without having to use primer in most applications. PP5 is a perfect solution for filling holes, crack repair, ramping, and embossing leveller. Indoor and outdoor use.
Product Properties:
High depth limitation versatile.
Fast Setting floor covering installations within 15 minutes.
Superior Bonding - eliminates the need for a primer in most applications.
Low Stress Ability to cover difficult substrates.
Longer Working Time Job site flexibility and lower installation costs.
Low to No VOC Healthy indoor air quality.
Excellent Mixing and Flow Minimizes time and costs of installations.